Main content starts here, tab to start navigating
A note from Chef John Fraser:
Industry Friends,
If nothing else, the pandemic reminded us of how much we missed our industry family and community. With nothing more than the simple desire to reconnect and share the fruits of our labor with like-minded, passionate folks, The Industry Table was born.
Alongside my team, we developed an industry-exclusive experience that welcomes you to dine at any of our restaurants as a VIP, entirely at cost.
The true intention behind this offering is to help reignite the spirit that brought us into hospitality in the first place while also rebuilding a sense of community and camaraderie.
Dining out has become prohibitively expensive. We got into this business because we wanted to share. Exploring other chefs' menus has, and continues to be, a key part of my culinary journey. I could not have become the chef I am today at current prices.
The Industry Table is our team's effort to help level the playing field so that all can access our restaurants and be inspired.
The only rules: you cover booze, help spread the word about our program, and provide valuable feedback on your experience. That's all we ask.
I look forward to welcoming you.
- Chef John Fraser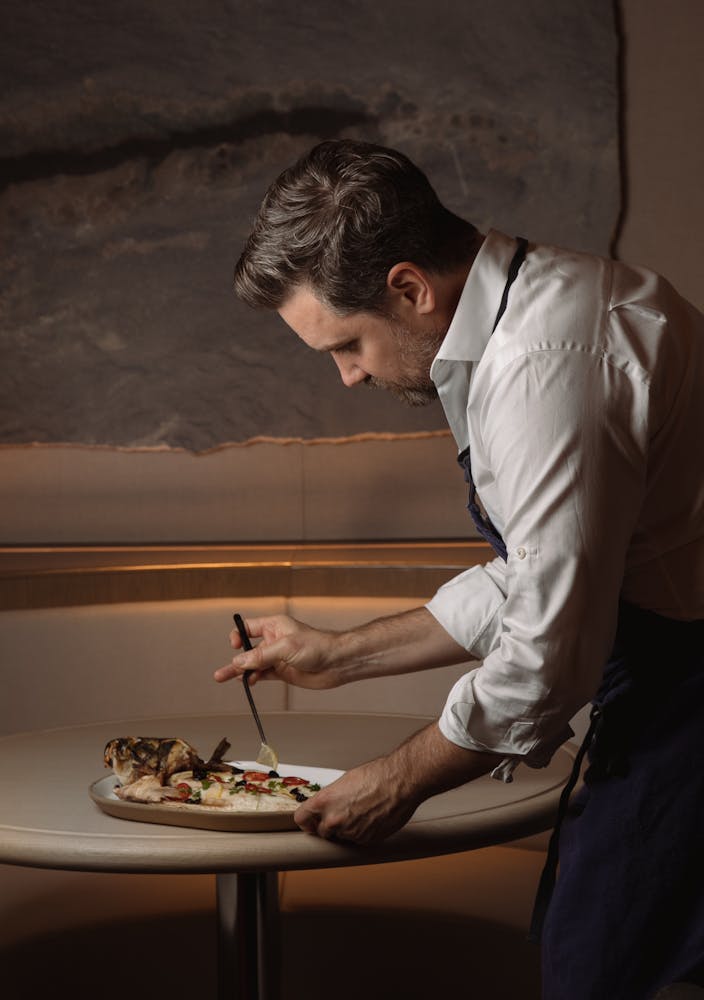 The Industry Table
Enjoy a dinner for two at IRIS, La Marchande, North Fork Table & Inn, or The Terrace and Outdoor Gardens.
At least one guest must be currently employed in the restaurant industry.
Alcohol is not included (due to the law), but exploring our beverage menus is encouraged!
At the end of your evening, you will be charged at our food cost.
Sit back, relax, and let us take care of you!
Reservations are mandatory
Make Your VIP Reservation
Reservations are mandatory